Analytics and optimisation
Continuous improvements and data driven business decisions
Image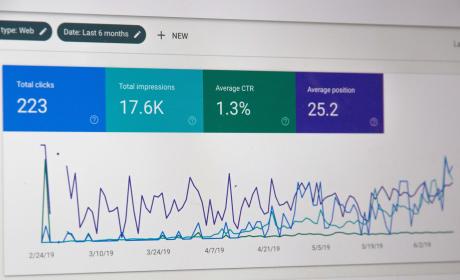 Every organisation faces pressure to keep its web presence fresh. Increasing expectations demand smoother functionality, newer techniques, and evolving compliance standards. Change is constant, so your online presence must stay relevant and keep your customers engaged.
We can help your organisation meet these challenges proactively, tuning online assets and strategy in response to shifting market and conditions. Continuous optimisation provides you with an expert digital team that extends your current internal capabilities and scope of activities. It is a partnership between you and Technocrat, with our senior web professionals at your service for a fixed monthly fee.
You can collect more and more information about how your customers interact with your applications than ever before, yet many organisations measure their success on simple, everyday statistics like pageviews and bounce rates.
Technocrat has developed sophisticated analytics tools and customisable reports aimed at substantially improving decision-making, minimising risks, and unearthing valuable insights that would otherwise remain hidden. We collect data from your digital marketing, social media channels, and online applications, then process the data into reports that focus on insights, actions, and measurable results.