Enterprise Drupal developers in Australia
Powerful open-source CMS paired with Australia's most experienced Drupal team.
Image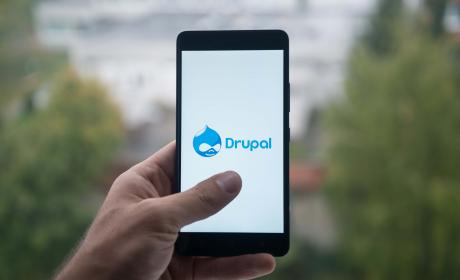 Drupal is an open-source CMS that delivers elegant, ambitious, and high-performing digital experiences at scale. A powerful framework that lets you build outside the box to inspire a digital solution you may not have known you needed.
We are the leaders in enterprise Drupal development with the largest senior Drupal team in Australia and proven success on large and complex projects.
New to Drupal?
Drupal is used globally and has repeatedly been rated the best enterprise open-source web content management system (CMS). Compared to competitors, Drupal's cost, performance, usability, scalability, and innovation trumps every time.
Drupal boasts some great standard features such as reliability, easy content authoring, and security. But what sets it apart, especially for enterprise, is the flexibility.
The tools Drupal has helps you to build the adaptable, structured content that dynamic web experiences require.
For enterprise, it's the clear winner over other open-source systems such as Wordpress and Joomla, and proprietary systems like Sitecore, Sharepoint and Adobe AEM.
Drupal is used internationally by Tesla, NBC & eBay, and locally by NRMA, Flight Centre, Foxtel and every level of Australian Government. Drupal has proven success in brochureware, eCommerce, eLearning, CRM and complex transactional portals.