Dementia Australia
One of Australia's largest non-profits overhauls their digital presence to increase giving
Image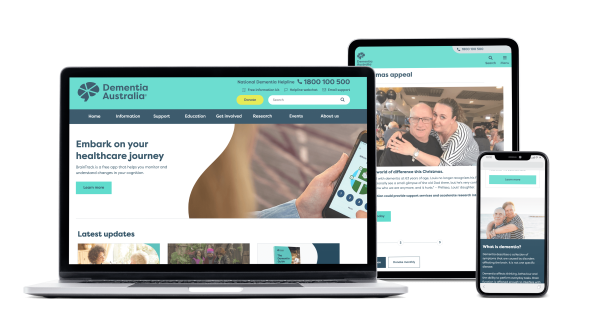 The Challenge
Dementia Australia represents more than 435,000 Australians living with dementia as well as almost 1.5 million people who care for them. They came to us for a complete website upgrade, with a new design and full rebuild in Drupal 8. We were tasked with an extremely tight timeframe with a deadline to deliver in only six weeks. 
Objectives
To create a large content hub for Dementia Australia's activities including events, research publications and fundraising
To migrate thousands of pages of the content from Drupal 7 to Drupal 8
To develop a custom donation flow that would facilitate increased donations
Results
This was a challenging project, particularly because of the large amount of content to be migrated. The key to the successful delivery was the detailed site mapping we completed. Some content was no longer relevant, and some needed to be consolidated. Our team identified which content to keep and which to remove and then completed several test migrations. Ultimately we successfully migrated more than 20,000 pages, documents and media.
 
We also developed a much more robust donation flow capability. The new website now provides donors with multiple donation options, as well as specific information about where their money will be spent. The facility also includes a custom webform with a Securepay gateway allowing Dementia Australia to modify the donation form content and create new donation flows for once-off appeals throughout the year.
Image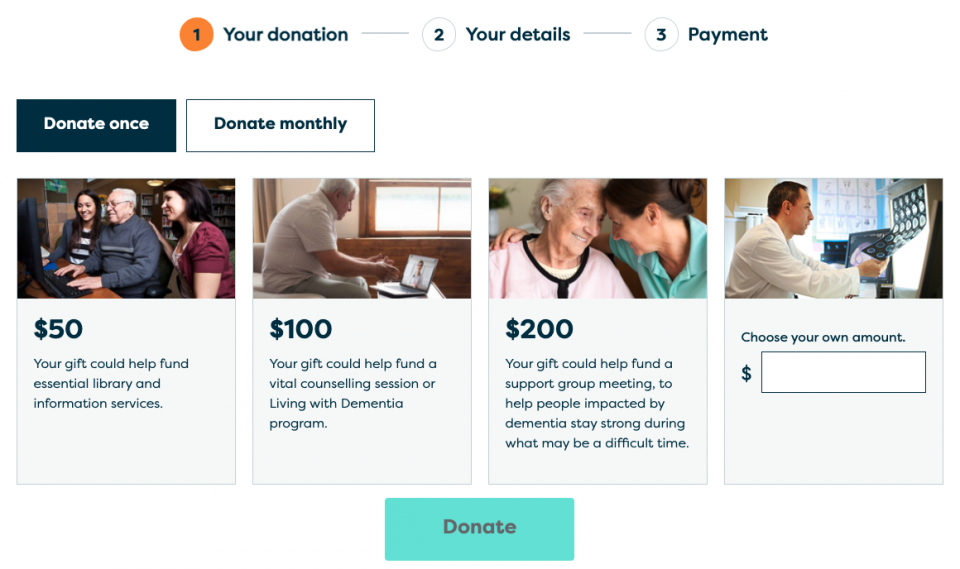 The site launched on schedule, with a flexible content creation model where editors can construct landing-style pages using a set of components, each with various settings, to allow for virtually unlimited layouts to suit any use case.
We continue to work with the DA team to optimise and improve, as well as providing day-to-day support.