Dementia Australia
One of Australia's largest non-profits overhauls their digital presence to increase giving
The Challenge
Dementia Australia represents the 436,366 Australians living with dementia and the almost 1.5 million Australians involved in their care. Technocrat has worked closely with Dementia Australia for the past 4 years to deliver multiple Drupal websites through our Continuous Optimisation stream of work. 
In 2020, DA embarked on a full redesign of their website, which also need an upgrade to Drupal 8. The designs were done by a third party and provided to Technocrat to implement on an extremely tight timeframe: we started in mid-April and had to be live by July.
The Solution
The main DA website is a large content hub for the organisation's activities, including events, research, publications and fundraising. We knew that migrating the content from the Drupal 7 site would be the biggest challenge, so we started immediately putting together the migration mapping. The D7 site had many content types that were no longer used, or could be consolidated, so we identified the content types to keep and those to remove before running a number of test migrations.
Once we had migrated more than 20,000 pages, documents, images and users from their previous website, we move on to the complex new donation flow. The updated flow was designed to increase giving by providing donors with multiple options, as well as specific information about what their donations would go toward. We integrated a custom webform implementation with their Securepay gateway so that the team can modify the donation form content and create new donation flows for once-off appeals throughout the year. 
Image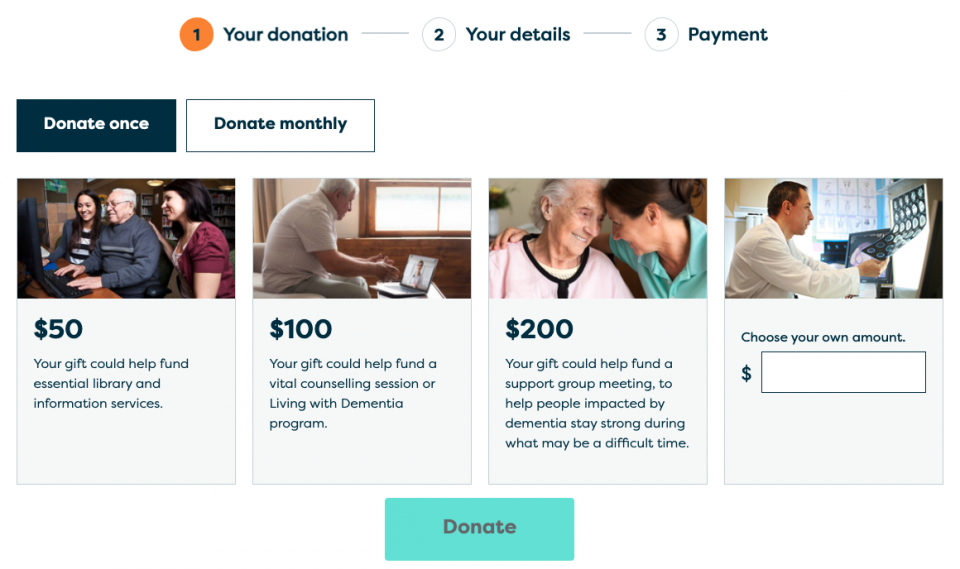 The Results
The site launched on July 2 with a flexible content creation model where editors can construct landing-style pages using a set of components, each with various settings, to allow for virtually unlimited layouts to suit any use case. We continue to work with the DA team to optimise and improve, as well as providing 24/7 support.