Master Builders Association of New South Wales
Image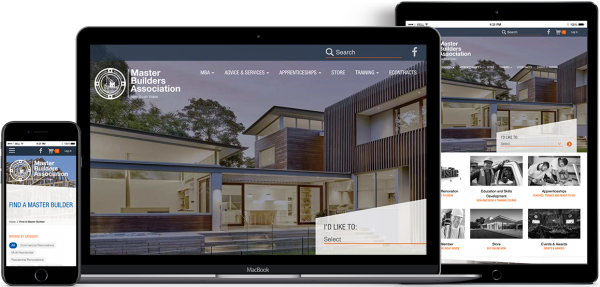 The Master Builders Association of NSW (Master Builders) is the leading building and construction industry association across the state. A not for profit organisation, it is chartered with representing and furthering the interests of the building and construction industry. Master Builders provides representation and services to members and the industry in key areas such as industrial relations, workplace health and safety, legal and contracts, training and government regulation/legislation. Master Builders was established in 1873, making it the oldest employer association in Australia.
With nearly 8000 members in NSW and eight regional offices throughout the state, Master Builders is the only industry body that represents all sectors within the building and construction industry.
The Association's previous site needed to be updated to better align with the Master Builders charter to represent its members and the industry.
We have undertaken a six month project to design and deliver a new Drupal 8-based site that features strong messaging of the Association's services and advocacy activities, and equally strong merchandising capabilities integrated with Salesforce CRM.
Our deliverables include the project's organisation with lots of stakeholder management, a hosting platform, training for the Master Builders content officers and an online styleguide to ensure the maintenance of the integrity of the site into the future.